Yellow Jacket and Bald-faced Hornet Control Tips for Dayton, OH Homeowners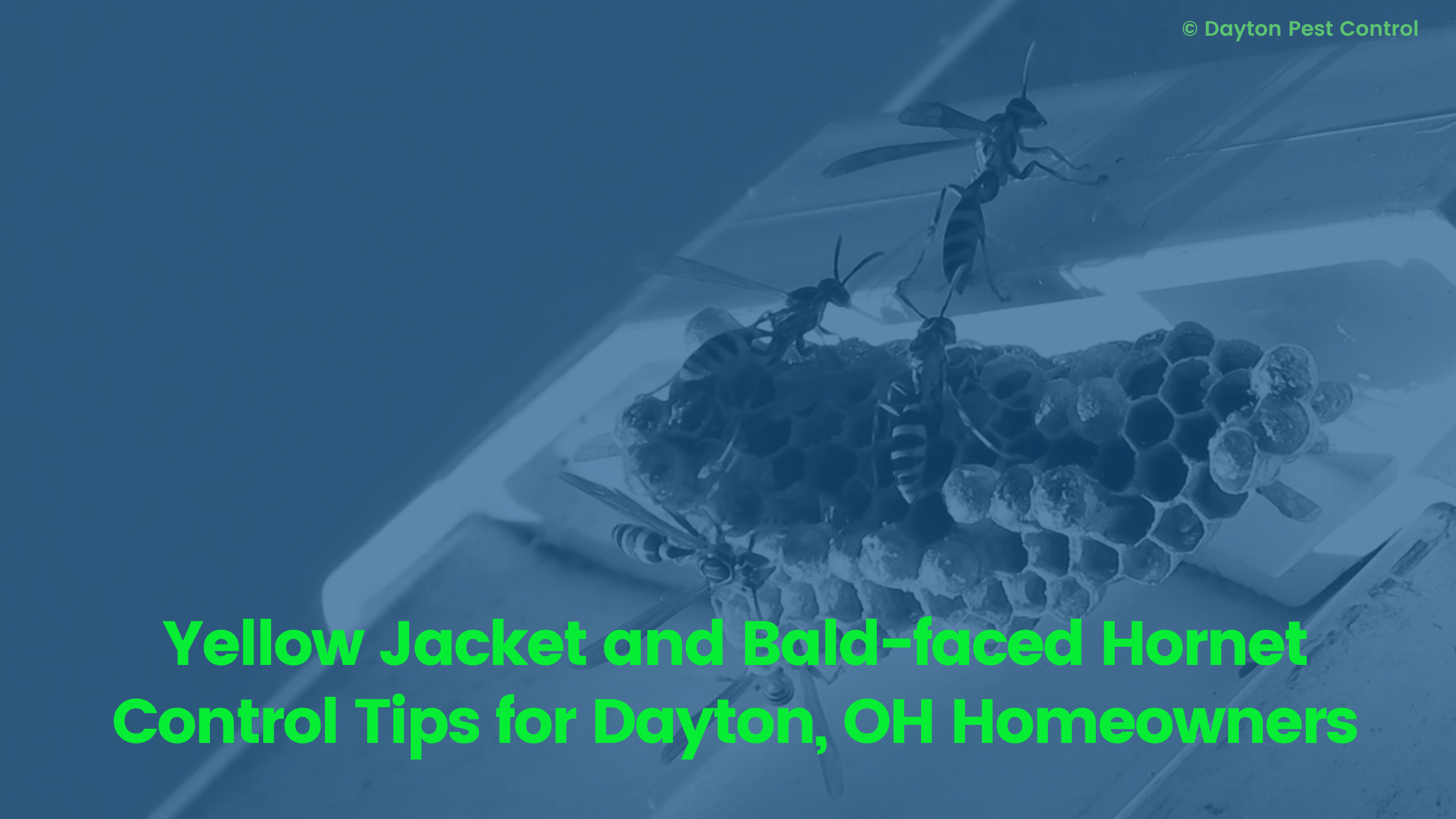 The buzzing sound of yellow jacket wasps and the imposing sight of bald-faced hornets can send shivers down any homeowner's spine. But fear not. Dayton Pest Control has got you covered! With our proven track record in tackling stinging insect infestations, Dayton Pest Control is the go-to solution for Dayton, OH, homeowners seeking effective and reliable protection. Let us take you on a journey through the comprehensive pest control services provided by Dayton Pest Control as we unveil the secret to a harmonious and worry-free living environment. Say goodbye to the threat of yellow jackets and bald-faced hornets and embrace a home that exudes serenity.
Effective Wasp and Hornet Management
Safeguarding your home from yellow jacket wasps and bald-faced hornets is essential, and Dayton Pest Control is here to help. Our comprehensive wasp and hornet management strategies are tailored to the behaviors and habits of these stinging insects. We employ proven methods to mitigate the risks. Homeowners in Dayton, OH, can trust Dayton Pest Control to deliver reliable wasps and hornet control services.
Wasp & Hornets: Inspection and Identification
An essential first step in effective pest control is a thorough inspection to identify wasps and hornets. Dayton Pest Control takes this process seriously, utilizing the expertise of our skilled technicians. We examine your property, leaving no corner unexamined as we identify potential nesting sites. Moreover, we carefully assess the activity level of the wasps or hornets, enabling us to devise a tailored treatment plan that addresses the unique circumstances of your infestation. With our commitment to detail and precision, you can trust us to deliver effective and long-lasting results.
Safe and Environmentally Friendly Wasp & Hornet Treatment
At Dayton Pest Control, we understand the importance of keeping your home, family, and ecosystem safe. We prioritize using safe and environmentally friendly treatments for wasp and hornet infestations. Our team of experts employs various methods, including eco-friendly insecticides, to effectively eliminate these pests.
Rest assured that our trained professionals take every necessary precaution to minimize any potential risks associated with the treatment. We understand the delicate balance between protecting your home and preserving the environment.
Wasp & Hornet Control: Educational Guidance and Preventive Measures
We believe in empowering our clients with the right knowledge and strategies to combat wasp and hornet issues. Our experts go beyond treatment by providing comprehensive educational guidance. By understanding the behavior and preferences of yellow jacket wasps and bald-faced hornets, you can take proactive steps to create a less appealing environment for these pests. With our expert guidance, you'll be equipped to minimize attractants and effectively prevent infestations.
Wrapping It Up
When it comes to protecting your Dayton, OH home from the potential dangers of yellow jacket wasps and bald-faced hornets, Dayton Pest Control is the name you can trust. 
Our professional services offer a comprehensive approach, including thorough inspections, safe and effective treatments, and proactive preventive measures. By entrusting your pest control needs to Dayton Pest Control, you can enjoy a safe and harmonious living environment free from the threats posed by these formidable stinging insects. 
Don't compromise your peace of mind—choose Dayton Pest Control for top-notch wasp and hornet control service. Take action today and book a treatment with Dayton Pest Control to ensure the safety of your home and loved ones. Act now and experience the expertise and reliability that Dayton Pest Control brings. Your satisfaction and well-being are their utmost priorities. Schedule your appointment today and say goodbye to those unwanted pests for good!