Fleas are tiny, wingless, parasitic insects. If a flea were scaled up to human size, it would be able to leap over a 30 story building! Not only do fleas annoy cats and dogs, but they also bite humans, causing skin irritation, allergies, and diseases like typhus and tularemia. So we recommend putting your pets on a flea and tick prevention, then calling the experts at Dayton Pest Control, LLC to treat your property. This combination will ensure your family and four-legged friends are protected from fleas, especially during the warmer months.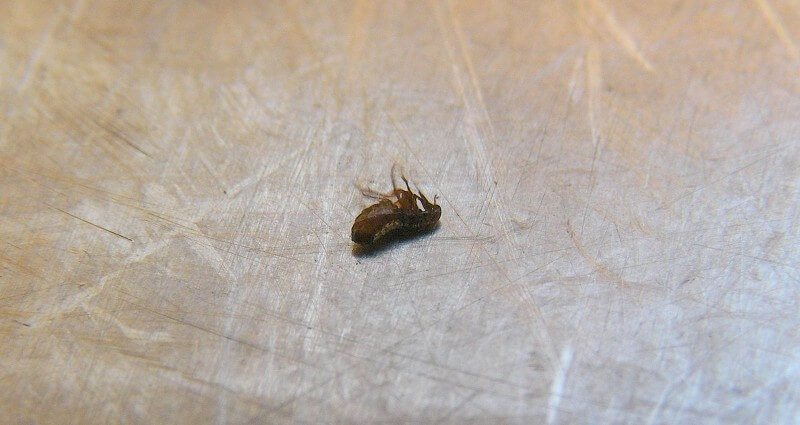 Our Unique Approach To Flea Control
A successful flea treatment requires a lot of help from the customer. Properly preparing the home for your treatment before our arrival will significantly increase the chance for a successful service!
If necessary, we'll determine the severity of the infestation by inspecting the entire property. Once it is confirmed that you're dealing with a flea problem, we'll move forward with our flea treatment. Many homes can be successfully treated with just one visit, while some may require follow-up treatment.
We'll carefully apply aerosol residual and insect growth regulators (IGR) on all floor surfaces, paying particular attention to the areas your pets spend most of their time. Not only does this approach kill fleas on contact, but it also interrupts the breeding cycle. Best of all, this method lasts for 4-6 months!
Dayton Pest Control recommends that you contact your vet and have your pet put on a medication regimen for flea control in conjunction with our treatment. This is important to successfully eliminating and preventing future infestations.  
Why Choose Dayton Pest Control, LLC
We're passionate about helping people just like you get rid of unwanted pest problems. As such, we are proud to be the only pest control company in
Dayton
promising excellence in value, service, and trust.
Frequently Asked Questions
$35 Off Your First Quarterly Pest Control Treatment
First time doing business with Dayton Pest Control, LLC? Get $35 OFF your first pest control treatment!
Flea Extermination
Starting at...
Flea Inspection
Interior Flea Treatment
Exterior Flea Treatment
Satisfaction Guaranteed
★★★★★
"I had been trying to deal with a flea problem on my own for about a month. When I talked with Jarrod I could tell he understood the problem and had the correct treatment. Jarrod is personable and professional and was able to accommodate my schedule. I would definitely hire Dayton Pest Control again. As a small business owner, it is important to me to support other businesses in the community and a pleasure to do so with a great company."
- Cheryl D. in Centerville, OH
★★★★★
"Jarrod was friendly, prompt and professional. He explained the quarterly program to me for perimeter pest control and let me know what creepy crawlies that would take care of. He completed the work in an efficient manner and we have been so far so good! He urged me to contact him if we started seeing bugs in our home and explained that he would come back out to address those issues if that happened. I would highly recommend him."
- Melanie L. in Springboro, OH
★★★★★
"Dan and Jarrod were both very efficient, professional, and extremely friendly. They definitely live up to expectations. We're completely satisfied. This is how businesses should be run! They also have by far the best warranty and prices that we found after looking into multiple companies before finding Dayton Pest Control. I'm so glad and relieved to find a good, honorable family run company that truly wants to help the customer."
- Kaylynn T. in Cincinnati, OH