Mole control can be a tricky business. Understanding how these burrowing insectivores move around and what their primary diet consists of is key to successfully removing them from your lawn. Allow us to help you reclaim your yard today!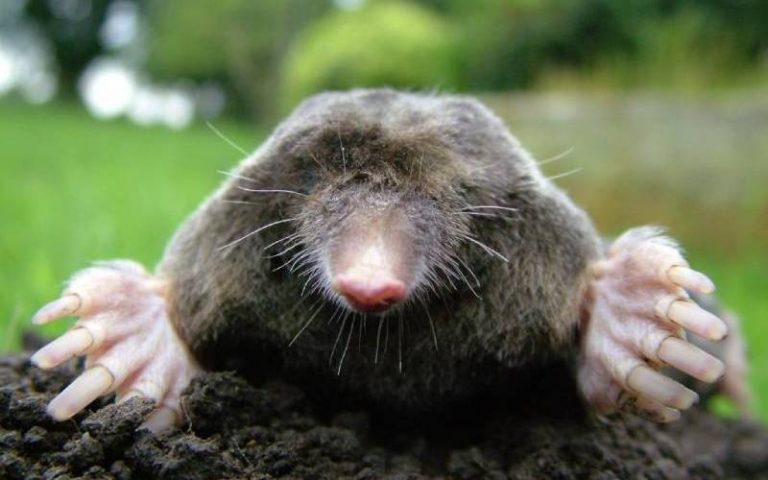 Our Unique Approach To Mole Control
We focus on paying attention to active mole runs on your property and baiting with medicated worms that mimic their favorite meal (earthworms)! This is an effective approach that eliminates the need for placing traps throughout your yard.
Our initial inspection will be focused on determining how many active runs there are throughout the property. This helps us focus on the areas that need to be focused on to eliminate the problem the quickest!
We offer a recurring maintenance service that can also include quarterly pest control for your home to ensure you do not experience another problem down the road.
Why Choose Dayton Pest Control, LLC
We're passionate about helping people just like you get rid of unwanted pest problems. As such, we are proud to be the only pest control company in
Dayton
promising excellence in value, service, and trust.
Frequently Asked Questions
No. A common misconception is that moles primarily feed on grubs. The fact is that the majoroity of their diet is earthworms!
A single mole can dig tunnels at a rate of up to 15 feet per hour.
Moles are actually classified as insectivores, which is more closely related to a bat.
$35 Off Your First Quarterly Pest Control Treatment
First time doing business with Dayton Pest Control, LLC? Get $35 OFF your first pest control treatment!
Mole Control
Call for Pricing
An inspection is generally needed because every yard is different, so please call today to schedule your free assessment!

Follow up Trap Checks
Recurring Treatment Plans 
★★★★★
"I had been trying to deal with a flea problem on my own for about a month. When I talked with Jarrod I could tell he understood the problem and had the correct treatment. Jarrod is personable and professional and was able to accommodate my schedule. I would definitely hire Dayton Pest Control again. As a small business owner, it is important to me to support other businesses in the community and a pleasure to do so with a great company."
- Cheryl D. in Centerville, OH
★★★★★
"Jarrod was friendly, prompt and professional. He explained the quarterly program to me for perimeter pest control and let me know what creepy crawlies that would take care of. He completed the work in an efficient manner and we have been so far so good! He urged me to contact him if we started seeing bugs in our home and explained that he would come back out to address those issues if that happened. I would highly recommend him."
- Melanie L. in Springboro, OH
★★★★★
"Dan and Jarrod were both very efficient, professional, and extremely friendly. They definitely live up to expectations. We're completely satisfied. This is how businesses should be run! They also have by far the best warranty and prices that we found after looking into multiple companies before finding Dayton Pest Control. I'm so glad and relieved to find a good, honorable family run company that truly wants to help the customer."
- Kaylynn T. in Cincinnati, OH