Do you need pest control in Springfield, OH?
We've got you covered! Request an online quote to get the instant relief you need and long-term protection you deserve from pests in Springfield, OH.
Get Pest Control in Springfield, OH
Getting started is easy! Tell us about yourself, select your service, and get a quote in 60 seconds or less.
Why Choose Dayton Pest Control, LLC?
Springfield, OH's Most Dependable Pest Control Company
Known as "The Champion City," the city of Springfield is located in the southwest of Ohio.  The city is surrounded by relatively flat terrains, accentuated by rolling hills.
When it comes to the pest issues, the most common pests in Springfield, OH, are bed bugs, cockroaches (mainly American cockroaches), termites, ants, and rodents.
If you encountered any of these common pests in your home or at your business property, give Dayton Pest Control a call today. Our team of highly trained pest control professionals can help them find their way out!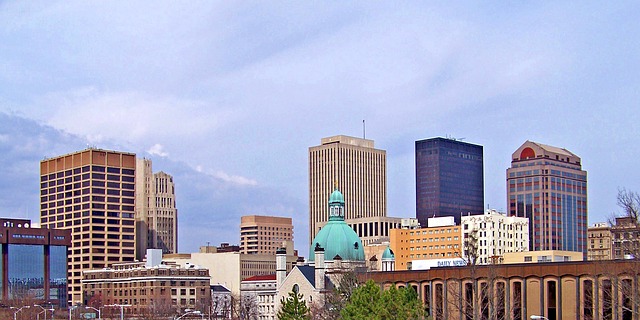 Happy Customers All Over Springfield, OH
★★★★★
"Easy to work with. Returned calls promptly. Fit me in for my schedule. Still too soon to be sure bugs are gone, but it's looking promising."
- Linda M. in Springfield, OH
★★★★★
"Only an inspection was done. I would highly recommend him. I. was checked for bed bugs. Honestly, he told me I did not have bed bugs. He gave a free check. I thought for sure, some little black bugs were bed bugs. They are just little black bugs that spray will kill. He may have saved me thousands of dollars, by telling me the truth. They weren't termites or bed bugs."
- Homeowner in Springfield, OH
★★★★★
"Huge yellow jacket hive was gone in two days!"
- Ron D. in Springfield, OH
Pest Control Coupons for Springfield, OH
Here at Dayton Pest Control, LLC, we want to make working with us the obvious choice! That's why we created these pest control coupons for our family, neighbors, and friends in Springfield, OH. To save on your next service, select your coupon and call us at
937-478-5776
!
$35 Off Your First Quarterly Pest Control Treatment
First time doing business with Dayton Pest Control, LLC? Get $35 OFF your first pest control treatment!
$75 Off Your Bed Bug Heat Treatment
Tired of tossing and turning at night? Get $75 OFF your bed bug heat treatment!
$75 Off Your Termite Control Service
Protect your home from wood-destroying pests. Get $75 OFF your termite service.
Neighborhoods We Service in Springfield, OH
You might be wondering, "are your pest control services offered where I live?" Well if you live in Springfield, OH you're in luck! We offer high quality pest and rodent control services to the following neighborhoods:
• Harding Heights
• Olympic Hills
• Robinson Circle
• Oak Park
• Clairmont
• Western Ave
• Country Villa
• Fairlawn
• Churchill Station
• North Village Square
• Warder's Homestead
• Audubon Park
• Valley View
• Snyder Terrace
• Wheldon Park Homes
• Homestead Acres
• The Cedars
• Sherwood