Do you need pest control in Dayton, OH?
We've got you covered! Request an online quote to get the instant relief you need and long-term protection you deserve from pests in Dayton, OH.
Get Pest Control in Dayton, OH
Getting started is easy! Tell us about yourself, select your service, and get a quote in 60 seconds or less.
Why Choose Dayton Pest Control, LLC?
Dayton, OH's Most Dependable Pest Control Company
Dayton's warm, muggy summers and cold, dry winters – classified as a humid continental climate – attracts different types of pests in each season. Thus, You need a pest service provider that is thorough, knowledgeable about Dayton, OH, pests by season. 
Some of the most common pests in Dayton, OH, are bed bugs, roaches, ants, and bees.
If any of these common pests have invaded your home or business property, give Dayton Pest Control a call today and let our team of highly-trained pest control professionals help them find their way out!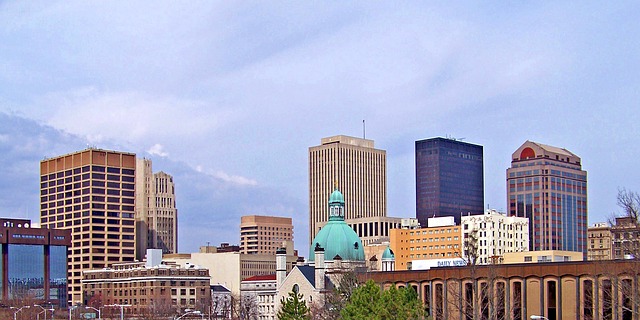 Happy Customers All Over Dayton, OH
★★★★★
"Jerrod responded quickly to my request for an estimate. He is very professional and explained exactly what he would do to kill the basketball-sized wasp nest in my tree. His estimate was $20 better than others. Highly recommended! "
- John M. in Dayton, OH
★★★★★
"They are more than willing to answer questions about bugs in the Ohio area and gave great recommendations about bed bugs, which I didn't know where an issue in Ohio."
- Nicole K. in Dayton, OH
★★★★★
"I thought the price was a little high but seems to be in line with other providers in the area. I like to do business with smaller local companies instead of large chains when possible. Jarrod was friendly and professional. We had to reschedule a couple of times due to the weather but my request wasn't urgent so it was OK. I haven't seen a spider since he was here! I would recommend this business and will likely use it again."
- Brenda B. in Dayton, OH
Pest Control Coupons for Dayton, OH
Here at Dayton Pest Control, LLC, we want to make working with us the obvious choice! That's why we created these pest control coupons for our family, neighbors, and friends in Dayton, OH. To save on your next service, select your coupon and call us at
937-478-5776
!
$35 Off Your First Quarterly Pest Control Treatment
First time doing business with Dayton Pest Control, LLC? Get $35 OFF your first pest control treatment!
$75 Off Your Bed Bug Heat Treatment
Tired of tossing and turning at night? Get $75 OFF your bed bug heat treatment!
$75 Off Your Termite Control Service
Protect your home from wood-destroying pests. Get $75 OFF your termite service.
Neighborhoods We Service in Dayton, OH
You might be wondering, "are your pest control services offered where I live?" Well if you live in Dayton, OH you're in luck! We offer high quality pest and rodent control services to the following neighborhoods:
• Beavercreek
• Centerville
• Clayton
• Englewood
• Fairborn
• Harrison Township
• Huber Heights
• Kettering
• Miami Township
• Miamisburg
• Oakwood
• Riverside
• Trotwood
• Vandalia
• Washington Township
• West Carrollton
• Xenia
• Springboro
• 45390
• 45402
• 45403
• 45404
• 45405
• 45406
• 45409
• 45410
• 45412
• 45414
• 45415
• 45416
• 45417
• 45419
• 45420
• 45422
• 45423
• 45424
• 45426
• 45429
• 45430
• 45431
• 45432
• 45433
• 45434
• 45435
• 45439
• 45440
• 45448
• 45449
• 45458
• 45459
• 45469
• 45470
• 45479
• 45480