The Highest-Rated Pest Control Company in Dayton!
Are you dealing with a pest problem in Dayton? Looking to work with a local company?  Get the instant relief you desire and long-term protection you deserve! To get started, request a quote online.
Our Pest Control Services
100% Satisfaction Guaranteed
Here at Dayton Pest Control, LLC, we do our best to show up on time, treat your home with respect, and get rid of your pest or rodent problem right the first time around. So in the unlikely event, you're not satisfied with your most recent service, give us a call. We'll come back and retreat your home at no additional cost to you. We 100% guarantee it!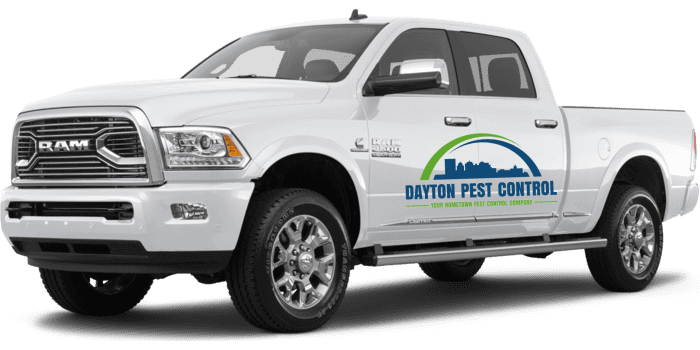 What Our Customers Have To Say
★★★★★
"I had been trying to deal with a flea problem on my own for about a month. When I talked with Jarrod I could tell he understood the problem and had the correct treatment. Jarrod is personable and professional and was able to accommodate my schedule. I would definitely hire Dayton Pest Control again. As a small business owner, it is important to me to support other businesses in the community and a pleasure to do so with a great company."
- Cheryl D. in Centerville, OH
★★★★★
"Jarrod was friendly, prompt and professional. He explained the quarterly program to me for perimeter pest control and let me know what creepy crawlies that would take care of. He completed the work in an efficient manner and we have been so far so good! He urged me to contact him if we started seeing bugs in our home and explained that he would come back out to address those issues if that happened. I would highly recommend him."
- Melanie L. in Springboro, OH
★★★★★
"Dan and Jarrod were both very efficient, professional, and extremely friendly. They definitely live up to expectations. We're completely satisfied. This is how businesses should be run! They also have by far the best warranty and prices that we found after looking into multiple companies before finding Dayton Pest Control. I'm so glad and relieved to find a good, honorable family run company that truly wants to help the customer."
- Kaylynn T. in Cincinnati, OH
Our Pest & Rodent Control Coupons
$35 Off Your First Quarterly Pest Control Treatment
First time doing business with Dayton Pest Control, LLC? Get $35 OFF your first pest control treatment!
$75 Off Your Bed Bug Heat Treatment
Tired of tossing and turning at night? Get $75 OFF your bed bug heat treatment!
$75 Off Your Termite Control Service
Protect your home from wood-destroying pests. Get $75 OFF your termite service.